Green – Safe – Non-Toxic – Environmentally Friendly
What does it mean to be green? Natural Soy Products are safe for the environment, for the people using the products, for the plants, for the animals that may come in contact with the products later.
Natural Soy Products are non-toxic and biodegradable.
Natural Soy Products contain no hazardous ingredients as defined under the U.S. OSHA Hazard Communications Standard (29 CFR 1910.1200) or the Canadian Hazardous Products Act S.C. 1987, C30 (Part 1).
High flash point (greater than 360 degrees F)
Low Volatile Organic Compound (VOC) levels
Not listed as a Hazardous Air Pollutant (HAP)
Non-ozone-depleting chemical (ODC)
Non-SARA reportable
Readily biodegradable
Potential for reduced waste-disposal costs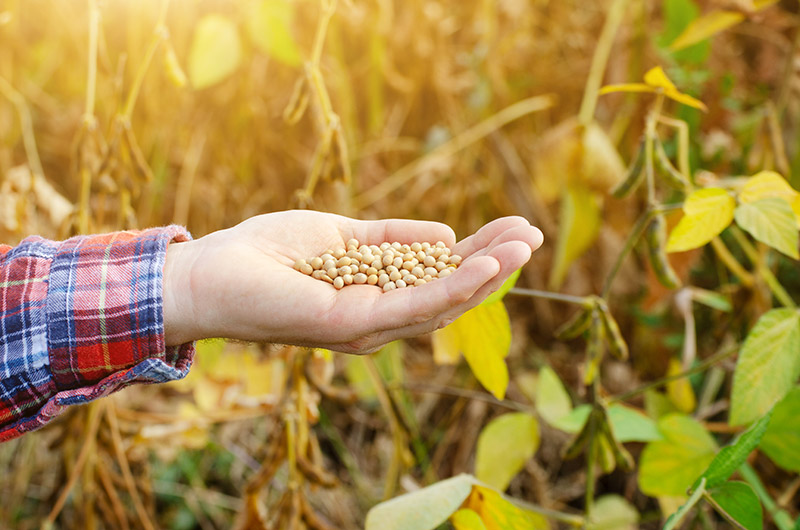 Bio-Based and Natural
Natural Soy Products are naturally derived from renewable resources. They are bio-based and are primarily made from soy, as well as other citrus, vegetable, and seed oils.
Natural Soy Products have been tested by Iowa State University using conventional radiocarbon analytical methods and determined to have bio-based content ranging from 61 to 97 percent.
Natural Soy Products are listed in the USDA BioPreferred catalog of bio-based products. BioPreferred is a Federal program that aims to increase the purchase and use of bio-based products. Bio-based products are made from biological or renewable agricultural materials like plant, animal, marine or forestry ingredients.
Made in the USA
Natural Soy Products are made from domestically grown crops by American farmers. The products are manufactured and packaged by American workers, primarily in Brooklyn, Iowa.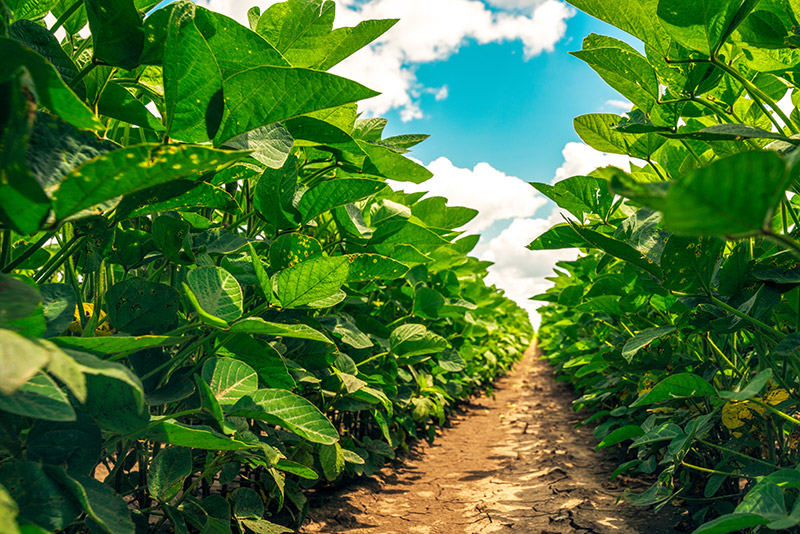 Effective and Powerful
Natural Soy Products are formulated with the strength to tackle industrial projects, but also with the safety to use in the home.
The natural characteristics of soy make an excellent solvent with a kauri-butanol (KB) value of 58. Soy is also compatible with other organic solvents and can be used to formulate many types of products.
A few examples of Natural Soy Products performance:
BBQ Grill Cleaner was tested by the Wall Street Journal and determined to be the most effective product, even compared to traditional, toxic products.
Penetrant Lubricant proved to have greater lubricity than WD-40 in laboratory tests conducted by the University of Northern Iowa's National Ag-Based Lubricants Center.
"In a recent test, we found the most natural product [Natural Soy Products BBQ Grill Cleaner] worked the best. This soy-based product cleaned just as well or better than the less-natural ones, and didn't have the noxious odor." Wall Street Journal, June 21, 2007
Frequently Asked Questions
Do Natural Soy Products really work?
Absolutely! Natural Soy Products were originally designed for industrial strength jobs. You will find that these products work as well, if not better than traditional toxic products. Soy has many powerful properties. When using our products, you will find it takes fewer applications and less elbow grease to do the job.
How can Natural Soy Products work so well if they don't contain harsh or toxic ingredients?
Soy has two excellent natural properties that make our products so strong – solvency and lubricity. We have found that soy can do many great things in a safer way.
Are your products available in stores?
Natural Soy Products has traditionally been involved in the industrial, educational and government markets, and has only recently begun to expand into retail networks. So while Natural Soy Products may not be available in retail locations everywhere, they can be quickly shipped anywhere in the U.S. Contact us for pricing, or if you'd like to become a distributor.
Who uses Natural Soy Products?
Our customers range from moms who are concerned about the safety of their family to large manufacturers who can't find a product tough enough to do the job.
We do business with:
City Municipalities
State and National Parks
Correctional Facilities
Construction and Roads Crews
Schools and Universities
Railroads
Manufacturers and Warehouses
Everyday Customers
Are your products safe for people with allergies?
Because our products don't give off toxic fumes, they are preferred by customers who are chemically sensitive. However, there are a lot of different kinds of allergies out there – some that we may not even be aware of – so we always encourage people with allergies to use our products with caution.
Are your products available in Europe?
We are currently working on expanding our product availability to Europe in response to a great amount of interest. If you would like to place an order, please call us so that we can direct you to a possible European distributor, or arrange shipping to you directly.
What kind of coverage do your products get?
The Paint Stripper, Adhesive and Mastic Remover, and Graffiti Remover will all cover about 200 square feet per gallon. The SoySeal Wood Sealer also gets coverage of about 200 square feet per gallon, depending on the age and dryness of the wood.